Spay /Neuter Transport 

Need spay/neuter and don't want to drive to Warren? All About Pet's Transport Van will safely pick your pet up in the morning Fix your pet at their Warren clinic and return your pet the next morning!  Cats $40  Dogs $80  See locations and dates for drop off and pick up on the calendar link below.

Their licensed veterinarians specialize in pediatric spay/neuter; safely fixing pets as young as 8 weeks old weighing 2 lbs. or more.

Wellness services, such as vaccines, heartworm testing and microchipping are available for your pet at the time of their spay/neuter. Click here for more information about available wellness care and spay/neuter grant discount specials that may apply for your pet.  
Read more here and for more dates and locations!
Appointment required. Call Debbie at 810-417-0856 to schedule.a

Kitties just love Donna Emerson's Catnip Bags.  Donna, her quilting group and friends volunteer making these cute bags and provide them as a fundraiser for Cass River Pet FriendZ! Thank you

Calling all catnip bag lovers (people too)! Fabrics are constantly changing and include holiday themes.  Each $1.50 bag helps support our spay/neuter assistance program and can be purchased at the following locations:

CARO: Tropic Fish & Pets, Murdogs,Vandemark's fruit stand (seasonal), and Holly's

CASS CITY: Rawson Library, All Pets Veterinary Clinic

FAIRGROVE: Laursen Veterinary Service

Maple Grove Vet Clinic

SEBEWAING, Ace Hardware

VASSAR: Forever Green Grow Shoppe

SILVERWOOD: Tuscola Canine Academy

It's now fast and easy to make donations to PetfriendZ online. It's secure and encrypted too! Major Credit Cards Accepted or Paypal ~Thank you!

A non-profit organization dedicated to assisting in the spaying and neutering of companion animals as well as providing limited emergency veterinary funds to local seniors and residents of Tuscola County who have fallen on hard times.  Fundraising and collecting donations is ongoing in order to support this challenge! Please consider donating, fundraising or making a memorial for a pet or loved one to assist us in this challenge!  Cass River PetfriendZ is a 501c registered non-profit organization. 



P.O. Box 513 Caro, Mi. 48723-0513

Help Us!  You can help us eliminate the pain and suffering of the over population of cats and dogs by donating to our cause.  

You can donate safely and securely through Paypal by clicking on the donation button above.  If you prefer you can send us a check to 

Cass River Pet FriendZ P.O. Box 513 Caro, Mi. 48723  Thank you!

16 Years Later and $500,000 invested in our spay/neuter program.  Pet FriendZ has placed in "forever homes" or transferred to other rescues 3400+dogs and 3500+cats.  We have working relationships established with Tuscola County and other rescue groups that assist in placements of unwanted and found animals.

Please Read Our Urgent Pleas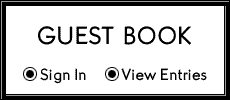 Have us make a beautiful memorial for your loved one! 

 For any amount of donation, you can have a beautiful graphic memorial poster created for your human loved one or furbaby.You can share your memorial on Facebook, e-mail etc. Your memorial can be displayed permanently on our memorial section unless you prefer otherwise.
Take a look at some of our beautiful memorials.  Click here!


~Sandy's Weekly Soundbite ~ July 22,

A Week in the Life of Cass River Pet Friendz Rescue:

A WEEK IN THE LIFE OF PET FRIENDZ~

​A Life in a nutshell....the "kitten chaos" has now moved to crisis levels. Calls to take unwanted kittens, dumped off cats/kittens continue to pour in day after day....several times a day. We are talking 100s of unwanted cats/kittens out there suffering. None fixed and all those kittens will be breeding in another month or two. The mother cats of these unwanted dumped litters are back in heat right now and being bred. People have no money to fix them...in some cases they are not even their animals but were dumped at their house. 

Last Updated July 22, 2016  3:37 p.m.

Be a part of our monthly subscription donation program.  See our Campaign Phase 1 below!

Campaign Phase 1 ~ Looking for 88 more people to sign up for a monthly donation.

Request to Fundraise Form ~ Download  Click below!